UNITED REFINING COMPANY
WARREN, PA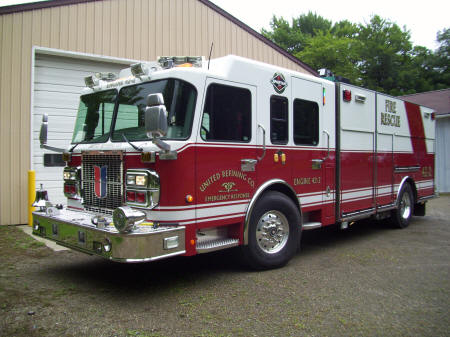 United Refining Company chose Fire-Fly Fire Equipment to do modifications and upgrades to a recently purchased Spartan ERV Rescue Pumper.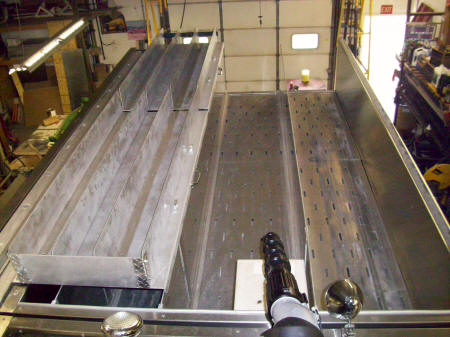 A Suction Hose Tray was added on a Strut assisted Hoseebed cover to hold (3) 12' sections. The hosebed also fetures qurter turn locks and a hold down starp for the suction hose. A heavy duty hinge allows for opening and closing of the hosebed cover secured to the hose bed railing.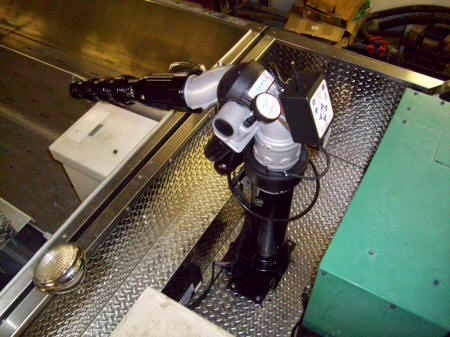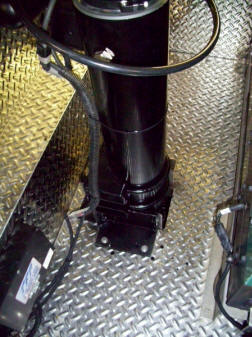 A Task Force Tips 4"Extenda Gun and Remote Monitor were added in the dunnage area above the pump house. The piping is secured with custom fabricated mounting plate and U Bolts. a 4" electronic valve was added to the discharge piping. This replaced an existing 3" deck gun and 3" electronic valve.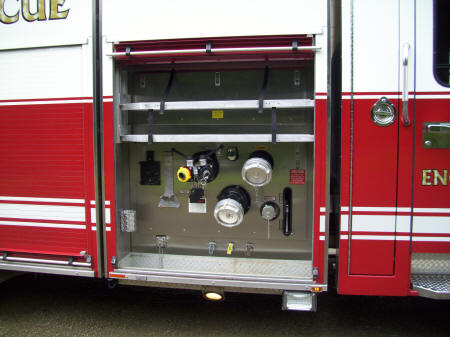 A 4" Electronic Valve and discharge replaced an existing 3" discharge on the passenger side pump panel. (2) custom hose shelves were fabricated and installed to hold reconnected cross lay for ease of deployment. a nozzle holder was installed to for storage of the nozzle.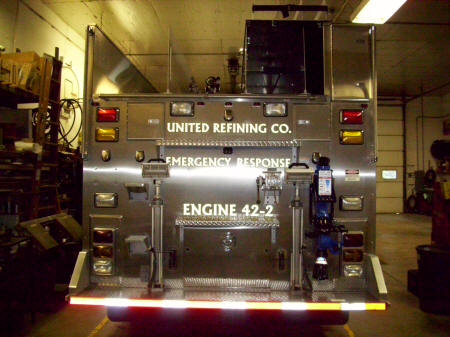 The mounting of a Blitzfire and application of lettering completed the rear of the truck.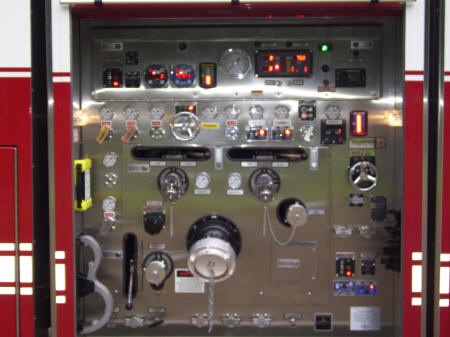 Installation of a second primer with 1 pull control for both was added in the pump house. spanner holders were mounted in the pump panel area as well as the remote control for the wireless monitor.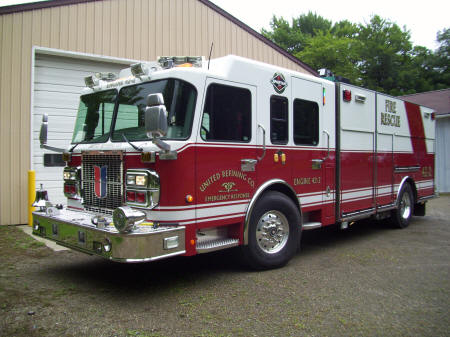 Application of complete lettering and a grill mounted logo finished this great looking truck