PITCAIRN VFC #2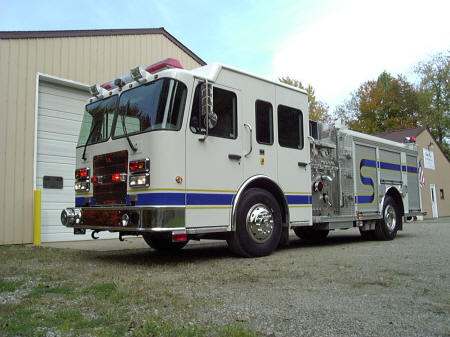 Spartan Custom Fire Chassis with 8-Man cab, 330 HP Cummins engine, Allison Automatic, Chrome Grille and Front Bumper, Realwheel Stainless Wheel Covers, Code 3 Warning Lights and Siren, Federal Q2B Chrome Siren, Aluminum Body with Rescue Style Compartments, Smart-Power 8 KW PTO Generator with 500 Watt Brow-Lites.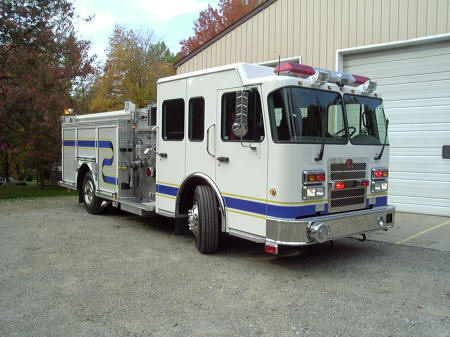 Apparatus Includes Full Height Compartments with ROM Roll-up Doors, Hale 1,250 GPM Pump, 750 Gallon Poly Booster Tank, Rear Slide-in Ladder Storage, Dual 1-3/4" Crosslays, Pre-piped Waterway with Elkhart Stinger Deck Gun, Curb Side LDH Discharge with 5" Storz Elbow, Electric Cord Reels.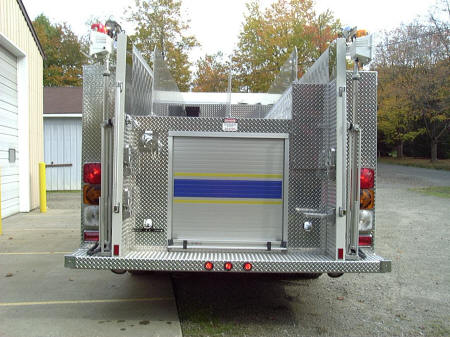 Extra Deep Hose Bed, Full Height Rear Compartment for Rescue Tool, Roll-Out Trays and Adjustable Shelving, Rear Tri-pod Lights, Kussmaul Pump-Plus with Auto-Eject, Custom Reflective Striping.