ERIE COUNTY PUBLIC SAFETY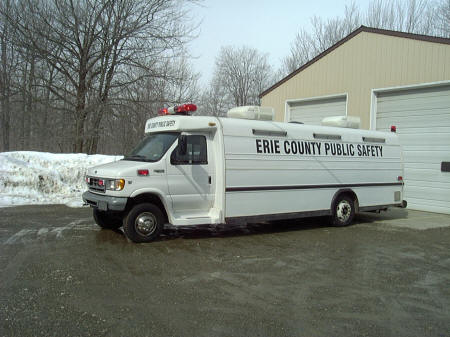 Command Response Unit with Ford E-350 Super-Duty Chassis, 2-Man Cab, Custom Aluminum Body, Federal Aerodynic Light Bar, Code 3 Halogen Perimeter Lighting, Dual Air Conditioners, Onan 5 KW Generator.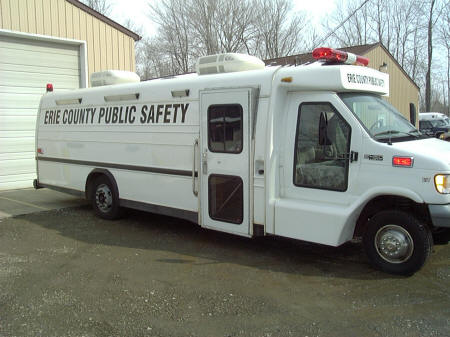 Side Access Door with Handicap Access Ramp, Fluorescent Side Scene Lights, Banner Style Lettering, Cab Switch and Radio Console.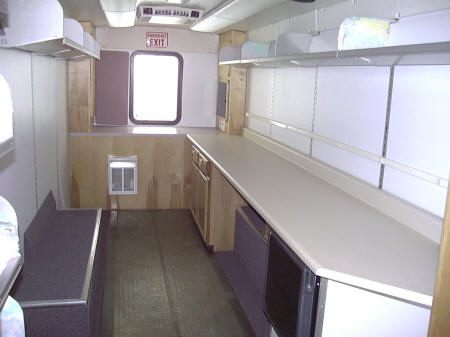 Apparatus Includes Interior Shelving, Storage Cabinets, Refrigerator, Large Counter Work Area for Command Operations, Fluorescent Overhead Lighting, White Board Dry-Erase Wall Panels, Rubberized Non-Skid Flooring.