Welcome to FireFlyFire.com
Fire-Fly Fire Equipment Sales, Inc.
located in Cranesville, Pa has been in the business since 1977. A dealer of top rated fire apparatus and equipment to meet your needs.

Fire Apparatus and Equipment Service and Sales for Firefighters by Firefighters.



Springboro VFD - Partial Refurb
1994 E-One Customer Pumper
Refurb included:
~ Removal of all corrosion on body
~ Repaint Body and Re-letter and stripe body
~ LED Upgrade to Lightbar and all warning lights
~ LED upgrade to under body, compartment and pump panel lights
~ Full pump rebuild and valve rebuild with ISO Test
~ Upgrade to 1000w Quarts extendable scene lights on rear
~ New rear Leaf Springs
~ New front tiresand full Alignment
~ New NFPA complaint SCBA brackets and Seatbelts
~ Add reflective striping to inside of cab and compartment doors
~ Fabricate and install NFPA walking surface Diamond Plate to pump panel steps and rear step
~ Clean and buff all interior diamond plate
~ New air compressor and Engine Belts
Kittanning Township FD
2015 Southern Fire Featuring:
Ford F-550 Crew Cab Chassis
Skid Unit with 400 GPM Hale Pump
driven by a Kubota Engine
300 Gallon Water Tank
Code 3 LED Lightbar and Body Warning Lights
Large compartments with roll up doors
Hannay Hose Reel
Command Light Tower
Russell VFD
2015 Southern Fire Featuring:
Spartan Metro Star X Chassis
1000 Gallon Poly Water Tank
40 Gallon Foam Tank
1500 GPM Hale QMAX Pump
Whelen LED Lightbar and Body Warning Lights
Large compartments with roll up doors
Akron LED Scene lights and Brow Light
Honda 5000Watt Generator on Roll Out Tray


Delivered May 2015
Authorized Dealer of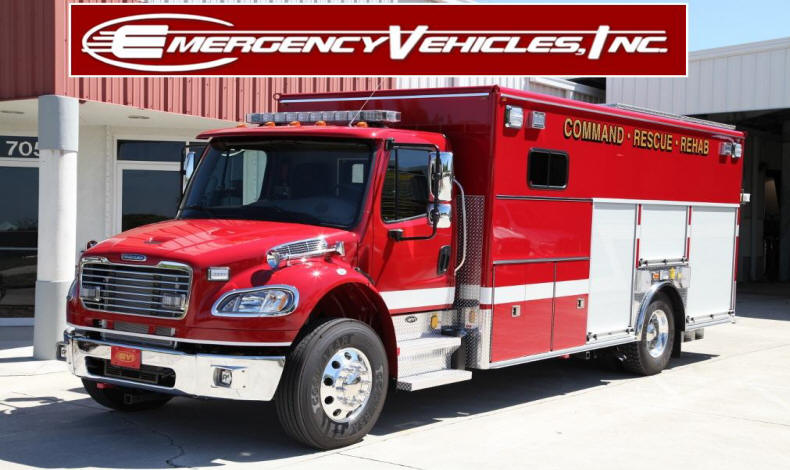 Your Authorized Distributor for

And Many More!
HOURS
S

ummer Hours


Monday-Thursday 8AM-12PM /1PM-5PM
Friday 8AM-12PM /1PM-4PM
Saturdays - Call For Hours
Non-Summer Hours
Monday-Friday 8AM-12PM /1PM-5PM
Saturdays - Call For Hours

** Closed Sundays and Holidays **